The Literacy Program or "Library Day" as the individual's involved like to call it, evolved out of a conversation with Evergreen Elm administrative staff and library personnel. The program took off in September 2015.
Every other Tuesday you will find a group of individuals from Evergreen Elm looking through a number of books that have been pulled from the shelves that might be of interest to them or you will find them out in the library searching for the most recent historical based romance novel, the latest Nancy Drew mystery or maybe a book about animals. The choice of books varies from individual to individual.
A typical Tuesday starts with reading the story of the week followed by a craft relating to the story.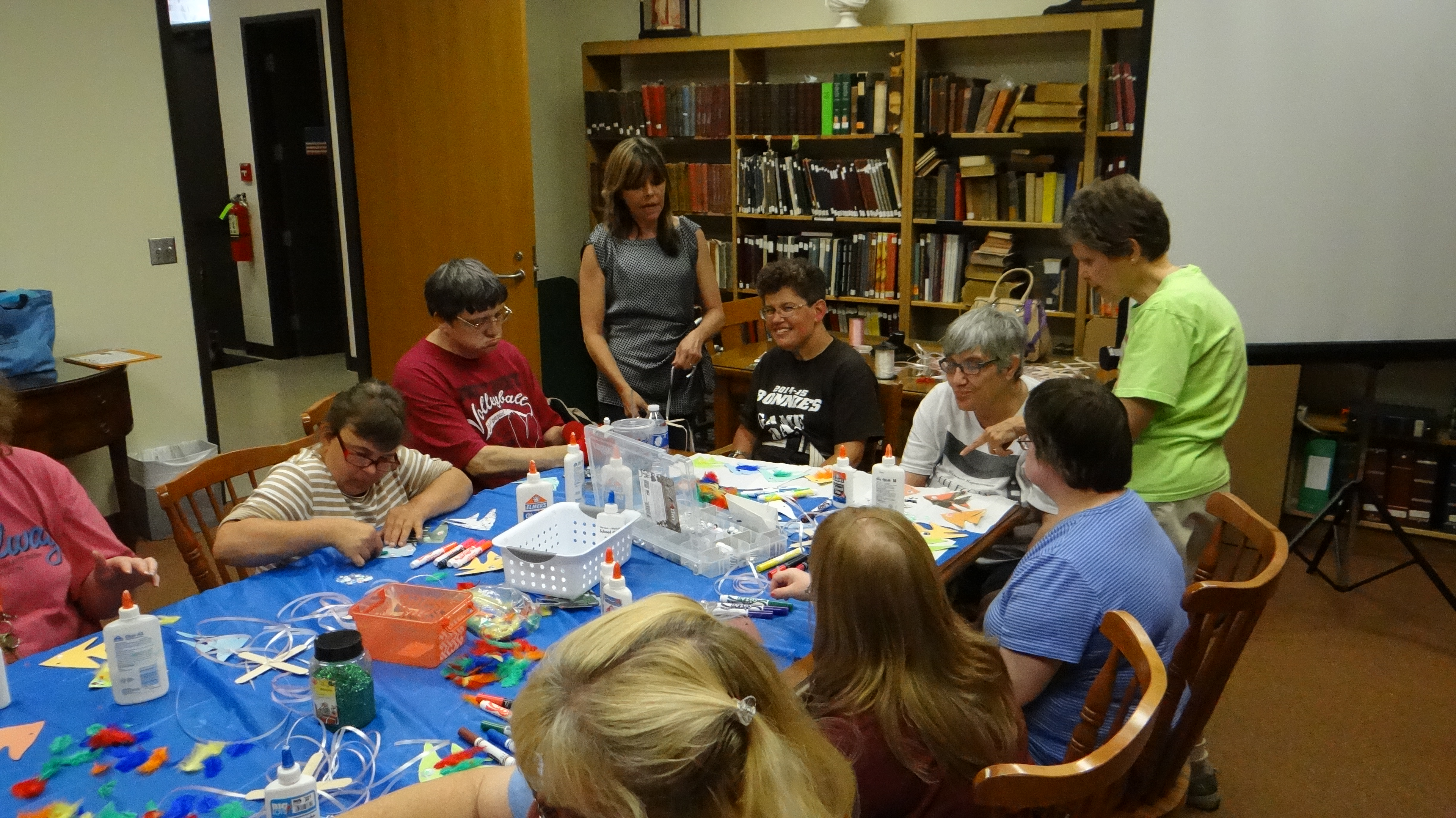 You might find them learning about fish and then putting together a fish mobile. A favorite of one of the ladies was a story about saving money with the opportunity to paint wooden piggy-bank and another favorite was learning how to play fair in a soccer game and painting football sun catchers.
Just so you know if it's "Library Day" this group won't be interested in doing anything else until after the day at the Library is over.
Library