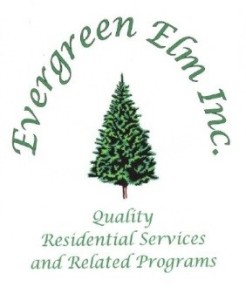 Mission and Programs
We're working on a new website. Here is some information about us in the meantime.
Mission
To provide quality living arrangements and life programs for intellectually challenged and mentally challenged adults in McKean County
Programs
Residential Group Homes
Includes eight homes designed to enrich living experiences for people with intellectual disabilities in a safe environment.
Supportive Living
Includes a group home for people with mental health concerns (8 Elm Street); Home and Community Habilitation; and Mobile Medication. The program helps people become independent.
Garden Therapy
Aims to stimulate social interaction, foster the spirit of teamwork, promote the gardeners' physical and emotional wellness, and ease anger and anxiety.
Life Sharing
Matches families and individuals in the community with a person with an intellectual
disability. They share a home, and their lives.
Contact Info
Evergreen Elm, Inc.
71 Main St.
Suite 303, PNC Bank Building
Bradford, PA 16701
(814) 362-6853
info@evergreenelm.org